LE GRAND PRIX DE MONACO® ARRIVE BIENTÔT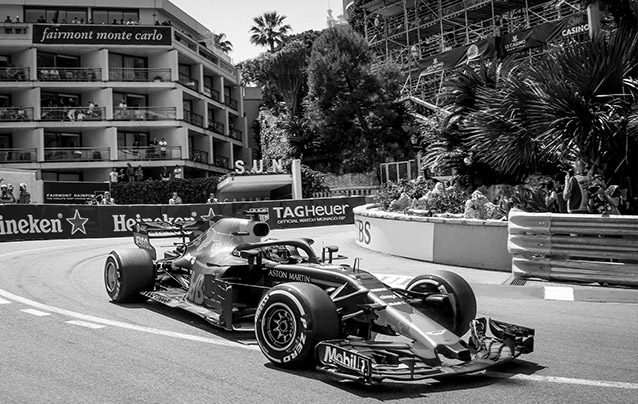 WHAT IS IT?
Le GPA® ou "Grand prix Automobile de Formule 1 de Monaco".
Ce n'est pas moins de 3 337 km de longueur, 260 286 km parcourus et 78 tours, qui nous attendent encore cette année !
Pour la 77ème édition et ses 90 ans, le circuit le plus esthétique mais aussi le plus technique et élégant réunira les plus grands pilotes – de la place du Casino jusqu'à la célèbre épingle de Monaco en passant par le tunnel des Yachts amarrés.
Un tracé légendaire et rempli d'histoire crée par Anthony Noghès sous Louis II de Monaco, laissera place aux essais les 24 et 25 Mai.
Enfin, le 26 Mai nous pourrons assister à l'un des plus beaux Grand Prix !
VOTRE TRANSPORT AU GRAND PRIX DE MONACO® CETTE ANNÉE ?
Pour la 77ème édition le Grand Prix de Monaco, nous fait rêver et vibrer !
Et depuis 10 ans Biomotion vous accompagne.
This year again we will be there for you.
Vous pourrez compter sur Biomotion pour vous rendre en toute sécurité au Grand Prix de Monaco®.
We will take care of you as soon as you get out of your plane, to do so the only thing we need, is your flight details.
Then we will drop you off wherever you need (city, hotel, restaurant, apartment, …).
Ainsi, votre transport au Grand Prix de Monaco sera assuré !
Our quality keeps improving to offer you the best trip possible, however our prices remain the same.
Because quality is priceless!
In a word, Biomotion est la solution à tous vos déplacements et transports sur la Côte d'azur lors du Grand Prix de Monaco® et même tous les jours.
Do not hesitate! Contact us !