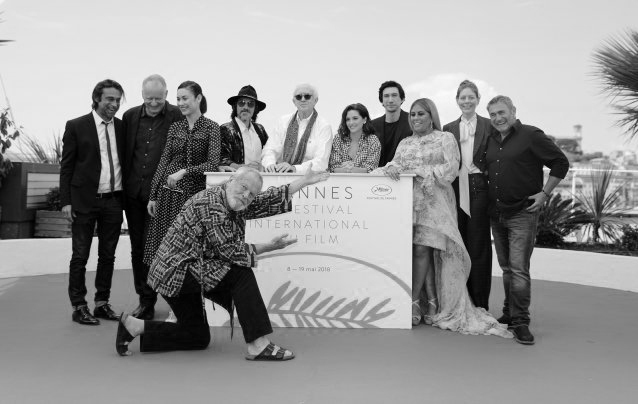 THE CANNES® FESTIVAL STARTS SOON

Since its inception in 1946, the Festival de Cannes has seen the greatest personalities in the world of cinema. Each year, this prestigious event brings together thousands of professionals and 7th art enthusiasts from all over the world to attend original screenings, discover new talent and participate in exclusive events. This year, the 76th edition of the Cannes International Film Festival® will take place from 16 to 27 May 2023 at the famous Palais des Festival de Cannes.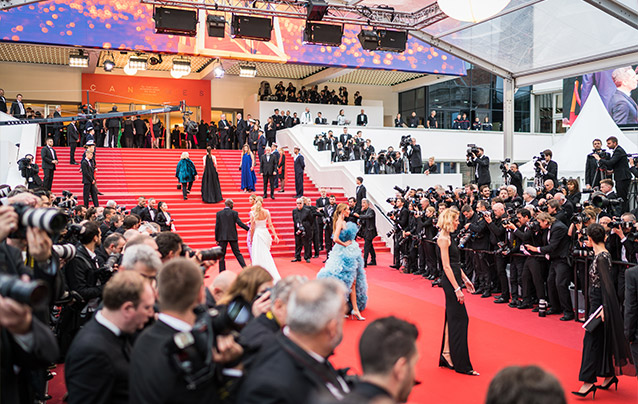 What is the Cannes Film Festival?
Since 1946, the FIF, offers us a grandiose spectacle with the cinema, actors, producers, directors, filmmakers, actors, and all those involved in the field of cinema who meet every year to celebrate the art of cinema and present their latest creations. The festival is an important platform for emerging filmmakers and filmmakers from around the world, offering them the opportunity to showcase their films and meet key people in the industry.
The Cannes Film Festival is also a glamorous event, where celebrities from around the world gather to promote their films and dazzle the red carpet.
But the FIF is much more than just glamour and glitter. It provides a platform for marginalized voices and stories that need to be told, making it both entertaining and relevant.
For the 75th edition, the Ball on the Red Carpet of Cannes will begin again to congratulate, thank and reward film professionals and creations. Once again the secrets of cinema will make us vibrate, discover new talents.
Exceptional guests to celebrate the 7th art at the 2023 Cannes Film Festival
Over the years, the Cannes Film Festival has hosted a number of exceptional juries, including well-known artists such as Jane Campion, Quentin Tarantino, Pedro Almodóvar and Steven Spielberg. Several personalities will be present at the 2023 Cannes Film Festival. First of all, the festival promises Maïween with her opening film Jeanne Du Barry, but also Pierre Richard, Scarlett Johansson, Margot Robbie, Benoît Magimel, Clotilde Courau, Juliette Binoche, Benjamin Larvernhe, Johnny Depp and Léonardo Di Caprio. Some competing filmmakers will also be present, such as Ken Loach, Wes Anderson and Wim Wenders, but also Kore-eda Hirokazu and Nanni Moretti. Martin Scorsese will also be present for the screening of Killers of the Flower Moon.
The presence of these prominent personalities adds even more glamour and excitement to this world cinema event for film enthusiasts, industry professionals and culture enthusiasts in general.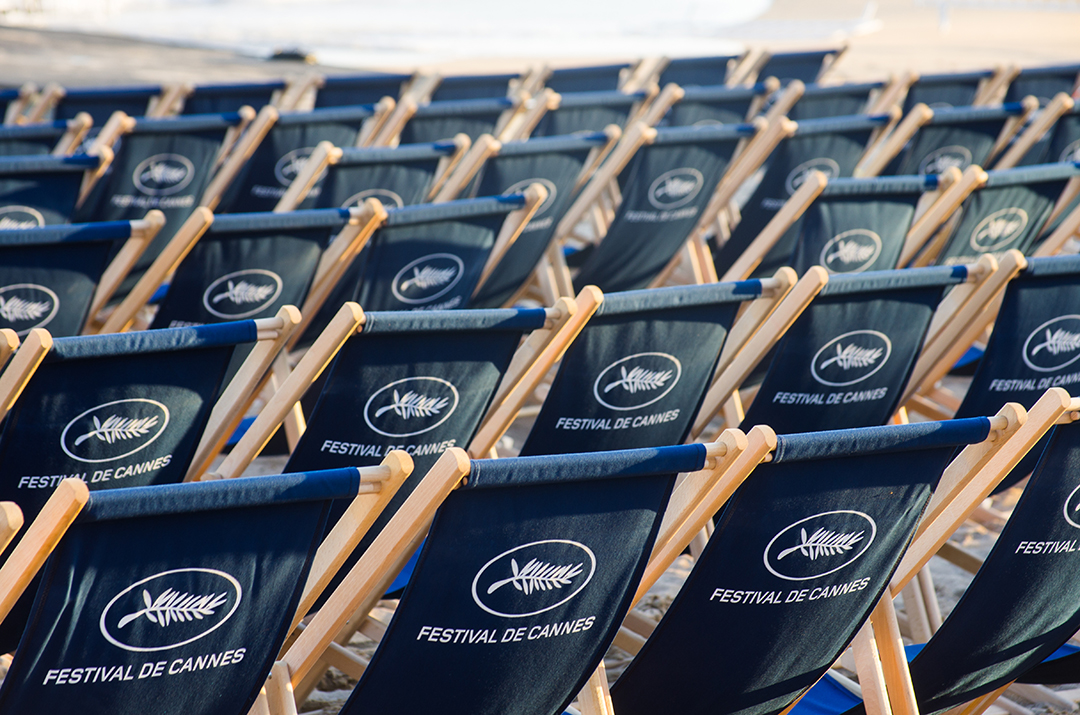 Why choose a VTC for your stay at the Festival de Cannes?
Once appreciated by businessmen, celebrities and corporate executives, car rental with a private driver has become an accessible solution for everyone.
With a wide range of luxury vehicles and professional drivers, Biomotion provides a comfortable and reliable transportation experience for its guests looking to move safely and in style during the Cannes Film Festival.
By choosing this travel option for your stay in France at the Cannes Film Festival, you benefit from several advantages.
Ensure your transport to and from Nice Airport
The reservation of a vehicle with a private driver especially allows you to ensure your private transfer from Nice Airport, as soon as your arrival in France for the Cannes Film Festival. With this solution, you won't have to look after a traditional taxi when leaving the airport. Your private driver will arrive in time to drive you to your hotel or even your cruise ship.
In addition to propose airport transfers, Biomotion can also suggest a night transport service for parties and private events. Our clients can book a car to drive them to a diner or a party, then retrieve them at the end of the night to drive them back to their hotel in complete safety.
At the end of your trip in Cannes, your private driver is also ready to take you back to the closest airport in your area. This avoid you every kind of stress resulting from the difficulty to find a taxi, and not be late for your flight.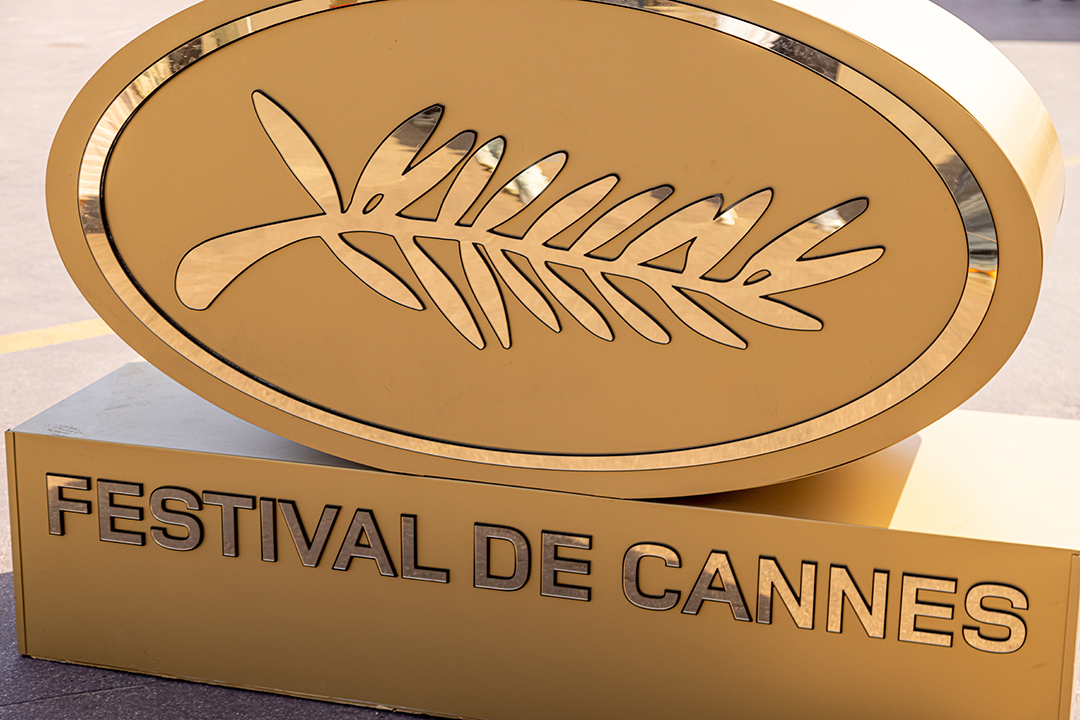 Ensure your transport to the Cannes Film Festival from the closest train station
In addition of your transfert from (and to) the airport, the reservation of a VTC allows you toensure your travels throughout your trip in the seaside town of Cannes. Indeed, during the 11th days of the Festival, you'll need to do many car travels from your residence to the Palais des Festivals. During your stay, you can also go out to go shopping or do a tour of the most attractive sites of the French Riviera.
To avoid having to look for a taxi for each of your trips, renting a transport car with a private driver is a particularly interesting option. With the reservation of a VTC, a private driver is at your disposal to drive you safely on every trip. He will be able to take you shopping in the city and drive you every day from your hotel to the Palais des festivals.
Biomotion also focuses on the quality of customer service. Our drivers are carefully selected and trained to provide an attentive, professionnal, respectful of the environment and superior quality service to each of our clients. You will be assisted with your luggage and the staff will be on hand to answer all your special requests 24 hours a day.
Private VTC transfer on Nice: why use Biomotion?
You are invited to the next edition of the Festival de Cannes and you want to rent a VTC? Booking your transport car with private driver at Biomotion offers you many advantages. First of all, this allows you to move around while enjoying a good level of comfort. Indeed, at Biomotion, we havea large fleet of luxury vehicles with free wifi to ensure all the necessary comfort. Depending on your preferences, you can choose between our Mercedes E-Class vehicles or our S-Class hybrid limousines.If you are in a group of 5 or more people, our Mercedes V-Class minivans are perfect for you.
In addition to the level of comfort, we also make every effort to ensure your safety during the various shuttles on board our vehicles. On this point, we have only the experienced drivers to guide you on your travels. In addition, our fleet includes only new vehicles, which are in perfect working order. This limits any risk of breakdowns or malfunctions that may result from obsolete parts.
To spend your stay in Cannes in the best conditions during the Festival de Cannes, do not hesitate to contact us to book your VTC with private driver.