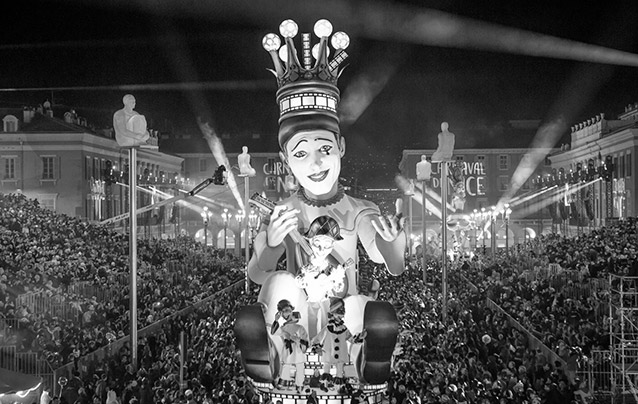 TRANSPORT TO NICE CARNIVAL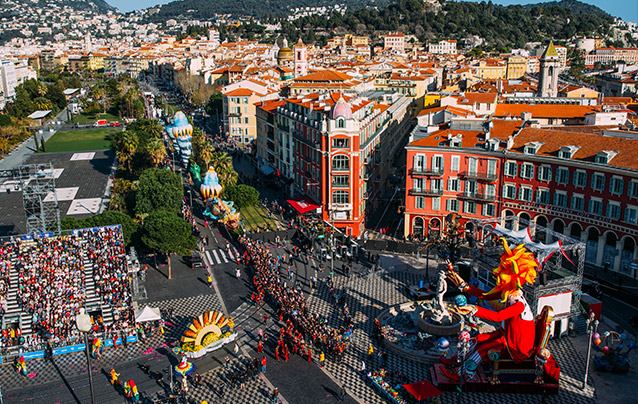 WHAT IS IT?
Crée en 1873, le Carnaval de Nice, nous fait rêver depuis avec ses musiciens, troupes costumées et danseurs.
Cette année le thème sera orienté autour du « Roi du cinéma » en référence aux emblématiques Studios de la Victorine qui fêtent leurs 100 ans.
Y défileront plus de 17 chars, de 1 000 artistes ainsi que des dizaines de groupes de musiciens tels que « Al-Alpha & Arena » venu d'Espagne, « The mirror Family » venu d'Autriche ou encore « Colors » groupe originaire des Pays-Bas.
Tous seront présents au Carnaval de Nice pour y célébrer sa grandeur et sa splendeur.
Au programme : batailles de fleurs, corsos carnavalesques illuminés et bien-sûr la fameuse incinération du roi !
QU'EN EST-IL DE VOTRE TRANSPORT AU CARNAVAL DE NICE ®?
Cela fait maintenant plus de 140 ans que le Carnaval de Nice existe et nous fait vivre des moments magiques. Biomotion est là pour vous accompagner dans ce moment depuis maintenant 10 ans.
This year again we will be there for you.
Vous pourrez compter sur Biomotion pour vous rendre en toute sécurité au Carnaval de Nice ®.
We will take care of you as soon as you get out of your plane, to do so the only thing we need, is your flight details.
Then we will drop you off wherever you need (city, hotel, restaurant, apartment, …).
Ainsi, votre transport au Carnaval de Nice sera assuré !
Notre qualité ne cesse de progresser pour vous offrir le meilleur transport possible, toutefois nos prix restent les mêmes car pour Biomotion la qualité n'a pas de prix!
Biomotion est la solution à tous vos déplacements et transports sur la Côte d'Azur lors du Carnaval de Nice® et même tous les jours.
Do not hesitate! Contact us