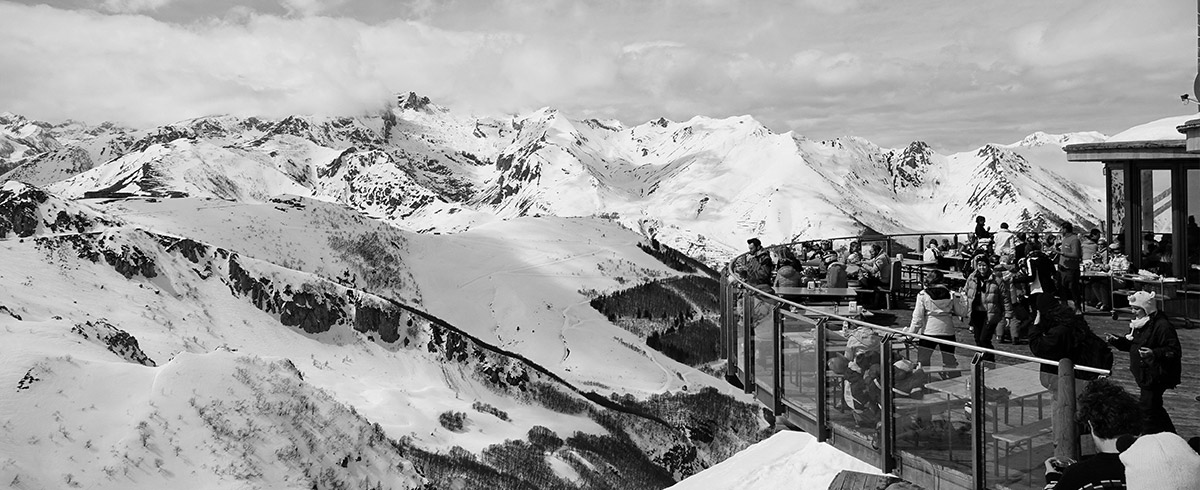 Eco-friendly Limo Service Nice Limone Piemonte
Want to go skiing in the Italian ski resort Limone Piemonte, located 2 hours from Nice? Biomotion will transport you comfortably on the other side of the border!
Looking for an alternative to taxi,public transports and other limo service applications for the trip Nice - Limone Piemonte ?
With Biomotion, you can easily reach this Italian ski resort from Nice Airport (NCE) or Nice city.
Equipped to drive on mountain roads with winter tyres and snow chains if necessary, we drive individuals and small groups in the safest conditions up to the ski slopes of Limone Piemonte.
WHY GOING TO LIMONE PIEMONTE SKI RESORT?
Limone Piemonte village is located just across the French border and it linked the Riviera Ligure and the French Riviera through the International Tunnel of the Col de Tende and the beautiful Roya valley.
Well-known for being a tourist destination touristique in summer and winter, the village of Limone Piemonte is located at an altitude of 1000 meters, with the top of the slopes culminating at 2085 mètres. It skiing domain covers 80 kms and most of its slopes are equipped with snow guns, which guarantees the possibility to ski.
Limone Piemonte is part of the Alpine Pearls network, which fosters green transportation in the resort, like Biomotion and its fleet of eco-friendly hybrid or electrical cars.
WITH BIOMOTION, VEHICLES EQUIPPED FOR DRIVING IN THE MOUNTAIN
Whether it is snowing or it has snowed, with Biomotion you will reach safely your destination and be able to enjoy fully your stay in Limone Piemonte. Equipped to drive on mountain roads with special tires & winter equipments if necessary, we will drive you in the safest conditions.
Moreover, our driver are trained to drive on the snowy or icy roads.You can of course take your skiing or snowboarding equipment in each of our vehicles.
To drive you to Limone Piemonte, we have a fleet of special tires and equipments to drive on mountain roads. that respect the environment. Our vehicles are Mercedes or Tesla sedans (up to 4 passengers with luggage) and Mercedes-Benz minivans (up to 8 passengers) and buses.
BOOK YOUR TRANSFER FROM NICE TO LIMONE PIEMONTE WITH BIOMOTION!
You can book easily your private shuttle Nice Airport - Limone Piemonte for a smooth and comfortable transfer aboard our vehicles. Our driver awaits you and takes care of you at the airport, train station or any other place in Nice, up to your arrival in Limone Piemonte. And the price is fixed in advance, no surprise. In case your train or plane is late, no extra will be charged.
You can already book your transfer Nice Limone Piemontefor an enjoyable ride. We propose a fixed rate, with a chauffeured sedan (3/4 passengers) from Nice to Limone starting at 240 euros or a minivan (up to 8 passengers) for 280 euros. We are 20% cheaper than the local operators.
Contact us for any further information, or free quotation to go Limone Piemonte ski resort!

Other ski resorts served by Biomotion