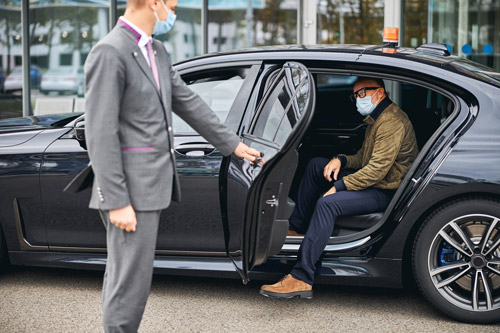 GET AROUND EASILY DURING THE TAX FREE TFWA CANNES

Le Tax Free TFWA Cannes will take place from 1 to 5 October 2023 at the Palais des Festivals et des Congrès in the city.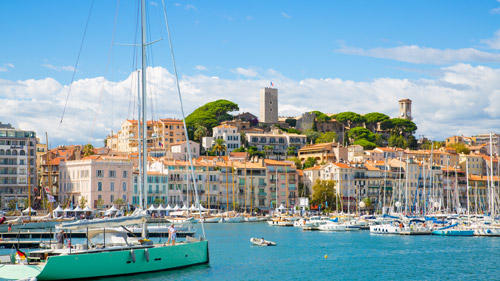 The Tax Free TFWA Cannes is a prestigious international trade fair held every year at the Palais des Festivals et des Congrès in Cannes. This year's edition is scheduled to take place from 1 to 5 October 2023, attracting many players from the duty-free and travel sectors. To make the most of this must-see event, Biomotion strongly recommends that you carefully plan your trip and all your trips to Cannes. By using our private chauffeur services, you will be assured of a seamless transport experience, with professional and experienced drivers who know the area perfectly. Our bilingual team will be at your disposal to guide you to the best places in the city, whether it's accommodation, restaurants, tourist sites or any other place that arouses your interest. With Biomotion, you will be able to fully concentrate on the Tax Free TFWA Cannes, letting our team of drivers take care of all your trips with punctuality, safety and comfort. Get ready to have an exceptional experience in Cannes and take advantage of all the opportunities that the international trade fair offers to develop your professional activities.
Rent a comfortable VTC at Biomotion
Biomotion is positioned as a private VTC rental company, offering you a fleet of comfortable and well-equipped hybrid vehicles, suitable for all types of events. On board our vehicles, you will find services dedicated to your comfort, such as refreshing water bottles, an internet connection to stay connected, as well as an air conditioning system to guarantee a pleasant atmosphere. Our priority is to make every effort to offer you an impeccable service and meet your most demanding expectations. Whether you attend Tax Free TFWA alone or in a group, we can easily arrange your private transfer to this prestigious event.
For groups, we offer minibuses, vans, coaches and even limousines, to perfectly adapt to your specific needs. Our sedans are also at your disposal for your personal journeys. We make it a point of honour to include luxury vehicles from major brands such as Mercedes, Tesla and Range Rover in our fleet of VTCs. These high-end cars are perfectly equipped to ensure the comfort and satisfaction of our most demanding passengers. At Biomotion, we are proud to offer you a superior transport experience combining quality, elegance and safety throughout your stay in Cannes, whether for business events or personal trips.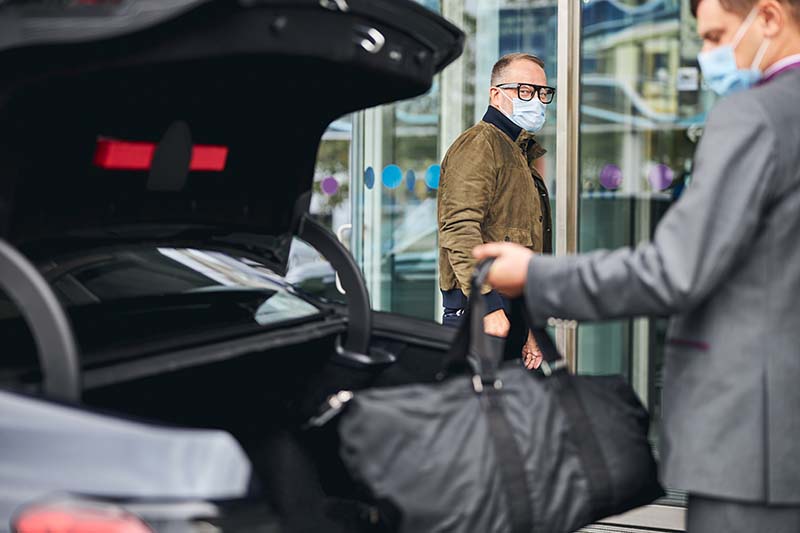 Benefit from the services of a private driver
During the Tax Free TFWA in Cannes, you will have to make many trips to attend the conferences, congresses and evenings organised during the event. With this in mind, having a private driver in Cannes will prove to be an invaluable asset. You can count on your private driver Biomotion, who will be at your complete disposal, available at any time to take you wherever you want. You can request it at any time. At Biomotion, all our private drivers are professionals and they have an excellent control of the conduct of passengers.
This way, your journey to your hotel or event venue will take place in the best conditions, combining comfort and security. As punctuality is one of our fundamental values, our drivers will make sure you arrive on time for each of your appointments at the show. Their in-depth knowledge of the region will also allow them to make you discover beautiful sights and places of interest if you wish. In addition to being excellent tour guides, they will be happy to advise you on the best restaurants, hotels and shops in the city so that you can fully enjoy your stay in Cannes. With Biomotion, you will benefit from a high-end private chauffeur service, allowing you to focus on the Tax Free TFWA while enjoying a smooth, enjoyable and hassle-free transport experience.
Enjoy a tailor-made, high-quality service
Biomotion takes into account each of your needs to offer you a high quality transfer service. When you perform the booking of VTC on our website, you have the opportunity to choose the options you want. For example, you can notify that you will only need the car for your transfers on the TFWA website. You can also ask for the driver to pick you up at Nice Airport and accompany you on all your trips. He can also take you back to the terminal at the end of your stay.
The other advantage with Biomotion is that the prices of our private transfer services are particularly affordable. They are 20% cheaper than the fares offered in the transport sector in France. These prices do not increase unless you opt for additional services after booking.
Biomotion is your private driver for all your trips during the Tax Free TFWA in Cannes.