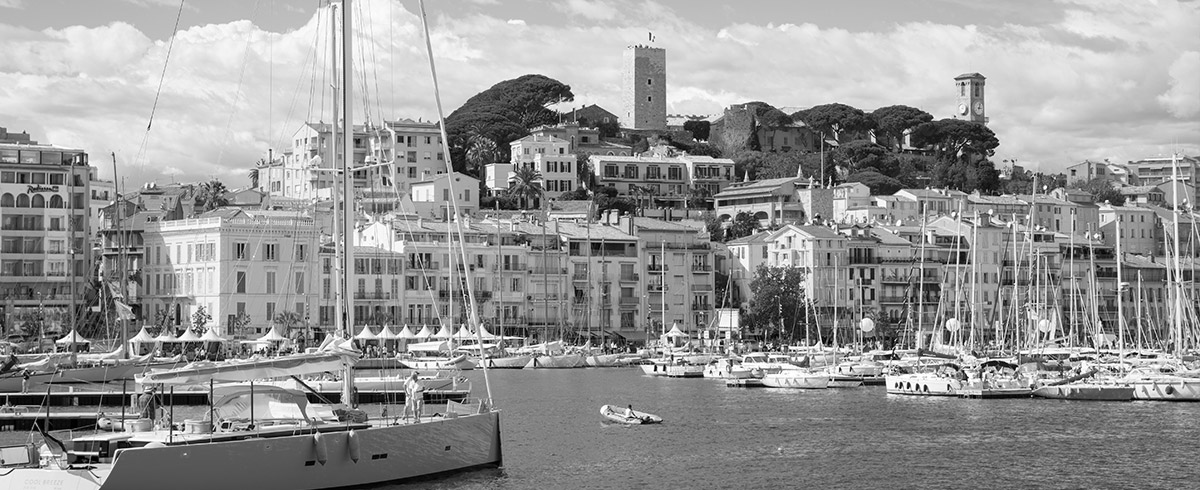 Alternative to taxi Nice: Biomotion eco-friendly private chauffeur
La ville de Cannes est une destination de la Côte d'Azur qui séduit par sa beauté, mais aussi par les nombreux festivals qui s'y tiennent. C'est aussi un bassin idéal pour les affaires et un lieu idéal pour les congrès.
Are you coming to visit the city of Cannes? For a professional or personal transportation, you need a private driver to go from/to Cannes train station or airport? Want to book a taxi in Cannes to move serenely in the city?
Réservez votre VTC chez Biomotion, nous mettons à votre disposition nos voitures et chauffeurs pour faciliter vos déplacements dans la ville.
Why choosing Biomotion for your transfers in Cannes?
Destination touristique et professionnelle de la Côte d'Azur, Cannes est une ville qui attire un monde considérable venu de toute la France et de l'Europe. Sa localisation dans le département des Alpes-Maritimes fait qu'elle séduit chaque jour de nouveaux visiteurs qui arrivent pour de multiples projets. En raison de cette forte fréquentation, il n'est pas toujours aisé de trouver un transport pour les déplacements dans cette région Provence des Alpes-Maritimes. Conscient de cela, notre entreprise de services auxiliaires de transports terrestres s'engage à rendre votre séjour à Cannes? plus agréable.
BIOMOTION POUR VOS DEPLACEMENTS PROFESSIONNELS ET TOURISTIQUES A CANNES
Facilitate your trips by choosing Biomotion. A professional driver will welcome you at the airport or at the train station, at your hotel, at the meeting place or simply at your home! Biomotion core business consists in transporting its customers from/to Nice Airport, from/to Cannes? and all along the French Riviera. On arrival your private driver is waiting for you holding a sign with your name, he helps you with your luggage and drop you off wherever you need. Thanks to our professional access, your private car is nearby.
Nous vous proposons une solution alternative aux transports en commun et au taxi, pour vos différentes activités à Cannes. Que ce soit pour participer à un festival, la réunion d'une coopérative artisanale ou encore un conseil d'administration, nous mettre à votre disposition nos véhicules avec chauffeur privé. Nous assurons votre transfert de l'aéroport de Nice-Côte d'Azur à votre hôtel ou à votre domicile, pour vos voyages d'affaires. Nos chauffeurs de taxi privé à Cannes transporteront vos bagages jusqu'à la voiture, à l'aéroport, et du véhicule jusqu'à votre domicile ou hôtel, à la fin du trajet.
LOOKING FOR A TAXI OR A TRANSFER FROM NICE AIRPORT TO CANNES?
Enjoy our reasonable prices with a Nice Airport - Cannes taxi in a hybrid or electric car: Mercedes-Benz and Tesla (up to 6 passengers), in Mercedes-Benz minivan (up to 8 passengers) or even in a bus for professional trips.
For your taxi Cannes to Nice Airport you can choose a vehicle among those of our fleet, with different type of motorization. As we are committed in preserving our planet we own a fleet of hybrid and electric cars. You'll find Mercedes-Benz or Tesla sedans (up to 6 passengers), Mercedes-Benz minivan (up to 8 passengers) and even coaches (up to 52 passengers). The main difference between our service and a regular taxi service is that we offer a luxury & private transfer with fixed prices.
Book your transportation in advance and save time on your arrival or departure.
UN SERVICE DE QUALITE A CANNES AVEC BIOMOTION
Avec le service de taxi privé à Cannes de Biomotion, vous avez la garantie d'être toujours à l'heure à vos divers rendez-vous. Ponctualité, discrétion et professionnalisme sont les mots qui caractérisent nos chauffeurs. Pour bénéficier de nos services auxiliaires de transports terrestres, il suffit de composer notre numéro. Vous pourrez ainsi effectuer la réservation de votre taxi de luxe à Cannes. En fonction de vos besoins, nous vous enverrons un devis avec le tarif de la navette. L'avantage avec notre société de transport à Cannes est que nos tarifs sont fixes avec des prix avantageux.
En optant pour notre service de VTC à Cannes, nous vous fournirons un véhicule respectueux de l'environnement pour vos divers déplacements. Notre engagement pour la sauvegarde de l'environnement fait la particularité de notre service de VTC à Cannes. En effets, tous nos véhicules sont des modèles haut de gamme et sont soit hybrides, soit électroniques.
Pour vos déplacements en groupe ou pour une course touristique dans la ville de Cannes, vous pouvez opter pour :
la berline Mercedes,
l'une de nos Range Rovers,
une limousine Mercedes,
un mini van.
Quel que soit le nombre de passagers à transporter, vous trouverez dans notre société de VTC à Cannes, le véhicule de luxe idéal pour vous.
COMMENT RESERVER VOTRE TAXI A CANNES ?
Pour réserver un taxi privé à Cannes, la démarche n'est pas compliquée. Chez Biomotion, pour une course ou un transfert à l'aéroport de Nice ou à la gare, il suffit de composer le numéro sur notre site pour disposer de votre VTC. Après avoir téléphoné à notre société à Cannes, précisez la date, l'heure et le lieu de rendez-vous. Une voiture avec chauffeur privé sera mise à votre disposition. Notre service se révèle plus accessible qu'un taxi à Cannes.
Nous desservons d'autres villes de la France comme Saint-Raphaël, Saint-Tropez, Grasse, Antibes, Juan les Pins, Monaco et d'autres villes dans la Provence des Alpes-Maritimes. Chez Biomotion, la réservation est aussi possible en ligne 24 h/24 et 7 j/7.
BOOK YOUR TRANSFER TO CANNES
For more information, do not hesitate to contact us. We will establish a free quotation with the rate of your transport to or from Cannes.

Our taxi and limo services on the French Riviera
from Cannes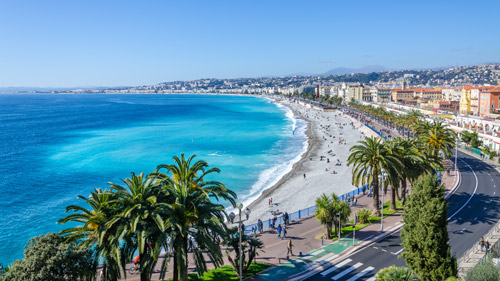 To move in and around Nice there are others type of transportation than city taxi. Biomotion offers private taxi drivers with hybrid & electric cars. Be green, choose Biomotion!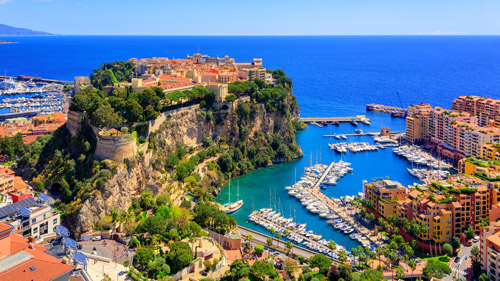 Need to book a taxi transportation from Nice to Monaco? Contact us! Biomotion combines luxury and sustainable drive thanks to its hybrid and electric cars.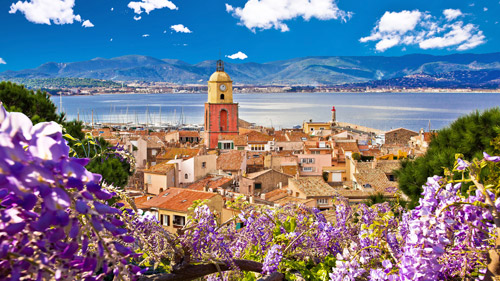 Biomotion provides car ride in and around Cannes as an ecological alternative to regular city taxi. Enjoy the calm and luxury of our hybrid & electric cars.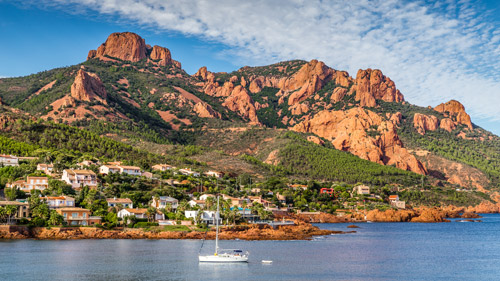 Looking for a taxi in Fréjus or to move to Fréjus Saint-Raphaël? Why wouldn't you book an eco-friendly private shuttle taxi service? Biomotion will impress you!