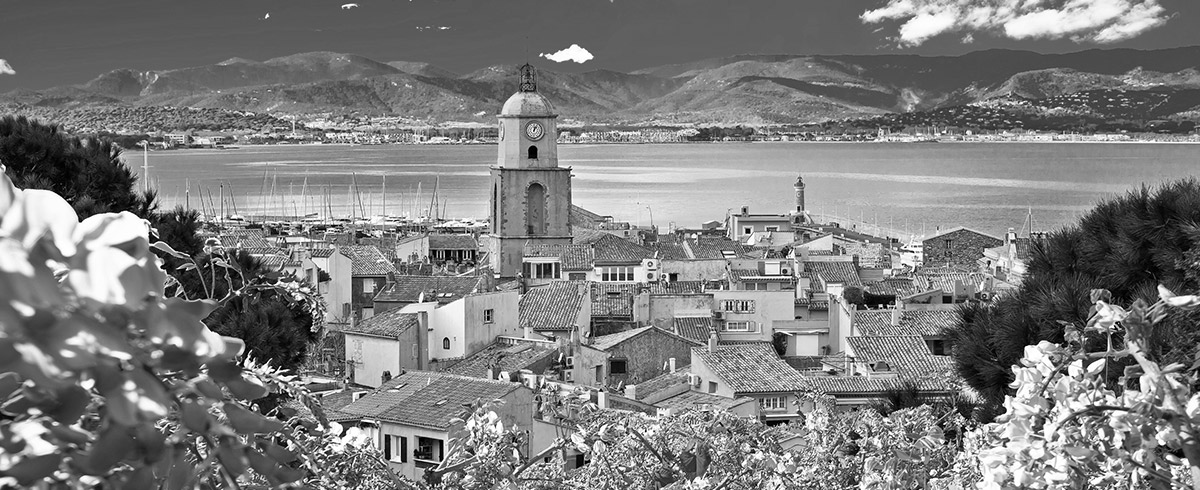 Alternative to taxi Saint-Tropez: Biomotion eco-friendly private chauffeur
Située dans le Var en Provence-Alpes-Côte d'Azur au sud-est de la France, Saint-Tropez fait partie des villes qui ne laissent personne indifférent. Elle attire des milliers de touristes chaque année en raison de son charme et de ses atouts.
Are you coming to the French Riviera and Saint-Tropez for your holidays? On the French Riviera for a business trip and need to arrange your transportation? Do you simply don't want to struggle with the traffic in your car? Or do you need a minivan for a transfer with all your family?
Pour profiter au mieux de votre séjour, solliciter un chauffeur VTC chez Biomotion est l'idéal pour vos déplacements surtout si vous venez d'arriver. Biomotion vous propose des alternatives au taxi sur la Côte d'Azur. Un service qui s'adapte à vos besoins pour un trajet tout confort !
BIOMOTION YOUR LIMO SERVICE IN SAINT-TROPEZ
Se familiariser automatiquement à une nouvelle ville n'est pas chose évidente pour la plupart des voyageurs. Trouver un taxi pour votre transport peut s'avérer difficile dans ce cadre. À cet effet, pour votre transfert de l'aéroport de Nice à Saint-Tropez, Biomotion met à votre service des chauffeurs VTC privés. Il s'agit là d'un réel gain de temps et d'une bonne alternative aux taxis traditionnels.
Votre chauffeur vous conduira ensuite à l'hôtel ou la destination voulue, installé confortablement dans une voiture de votre choix. Si vous êtes en groupe ou en famille, nous mettons en location des véhicules pouvant contenir plusieurs passagers à prix abordable. Pour en réserver un, vous pouvez le faire en ligne sur notre site.
Un taxi privé pour vous accueillir à l'aéroport
Mais pourquoi faire confiance à Biomotion ? Simple, économique, écologique et pratique, notre prestation de service vous apportera 100% de
satisfaction. Disponible 24h/24 et 7 j/7, vous pouvez réserver votre transport aussi bien à l'avance qu'à la dernière minute.
Our added value is a fixed price, known in advance by the customer. Moreover, we own a fleet of high-class vehicles with an eco-friendly hybrid or electric motorization. We propose several types of vehicles such as: Mercedes-Benz or Tesla sedans (up to 6 passengers), Mercedes-Benz minivans (up to 8 passengers) and even coaches.
For instance, a trip from Nice Airport to Saint-Tropez with a hybrid or an electric chauffeured vehicle (3/4 passengers) costs €220. In case you need more space, we also propose a minivan (7/8 passengers) from Nice Airport to Saint-Tropez at €250. Whether it is for a transfer or a car at disposal for one day, everything is possible with our chauffeurs. Bilingual, experienced and excellent drivers, they will be able to inform you on the best places to visit in Saint-Tropez.
Between sea and mountain, Biomotion is the solution to explore the area.
BIOMOTION EXPERTISE IN TAXI SERVICE TO SAINT-TROPEZ
Our private driver service was created in 2010, after more than 50 000 transfers Biomotion has become one reference in terms of quality & punctuality. A 5 stars service and a real knowledge of logistics: we are able to organize your customers' and guests' trips with an outstanding quality of service.
UN TAXI PRIVÉ POUR VOUS FAIRE DÉCOUVRIR SAINT-TROPEZ
In group, alone, with your family, for private or professional reasons, we are able to take you to Saint-Tropez in hybrid and electric eco-friendly vehicles. We offer a good and reliable service with fixed rates which are 20 % less expensive than other companies of the sector.
The city of Saint-Tropez
Saint-Tropez, dans le Var, est le lieu où se réunit toute la jet-set venue du monde entier. Cette presqu'île sur le long du littoral de la méditerranée représente l'authenticité et la Provence. C'est à "St-Trop'" que vous trouverez de magnifiques plages et de fabuleuses soirées ! À Saint-Tropez et ses environs, il y a beaucoup à voir et à faire. À titre d'exemple, si vous êtes passionnés de golf, vous pourrez vous rendre au Golf club Saint-Tropez, anciennement appelé Gassin-Golf-Club. Vous pouvez également aller à Sainte-Maxime, la ville la plus importante du golfe de Saint-Tropez. En vous rendant à Ramatuelle, vous pourrez aussi profiter des plages de sable chaud.
However reaching Saint-Tropez by the road can become a nightmare if you are not used to it. During the summer, this little village welcomes a lot of people coming from all around the world. Parking spaces are full and tiny streets can make you struggle.
Un chauffeur VTC pourra vous y conduire en toute sérénité.
Vous pouvez aussi visiter la ville de Toulon, situé à mi-chemin entre Marseille et Saint-Tropez. Vous y découvrirez entre autres le musée national de la marine, la cathédrale Sainte-Marie-de-la-Seds, etc. Faire un tour à Marseille est également une bonne idée. En petit groupe à bord d'un minivan, votre chauffeur privé vous fera parcourir la ville. Vous ferez la visite des attractions comme la basilique Notre-Dame-de-la-Garde, le Parc national des Calanques ou le Vieux-Port.
Do not hesitate to entrust us your trips in Saint-Tropez and enjoy the Pampelonne beaches or a nice walk in the village!
Comment réserver un taxi privé à Saint-Tropez ?
Si vous souhaitez faire une course à Saint-Tropez, vous pouvez réserver un VTC chez Biomotion. En effet, la réservation vous garantit d'avoir un chauffeur à votre disposition à temps. Il vous suffira ainsi de nous contacter par appel, par message ou par mail. Nous sommes disponibles tous les jours de l'année, 24 h/24 et 7 j/7. Vous pouvez consulter notre site pour avoir des infos complémentaires. En fonction de votre position de départ et d'arrivée, nous vous soumettrons un devis.
En ce qui concerne le règlement, il est possible de le faire par carte bancaire. Vous pouvez aussi payer en espèces si vous en avez la possibilité. À la fin de votre séjour, faites appel à un chauffeur privé pour un transfert rapide entre Saint-Tropez et l'aéroport de Nice.
Biomotion est une entreprise spécialisée dans la location de VTC. Pour vos déplacements à Saint-Tropez pendant votre séjour, nous mettons à votre disposition des chauffeurs professionnels et ponctuels. Les tarifs de nos services sont abordables et accessibles à tous. N'attendez plus et réservez votre taxi privé à Saint-Tropez pour profiter des charmes de la ville varoise.

Our taxi and limo services on the French Riviera
from Saint-Tropez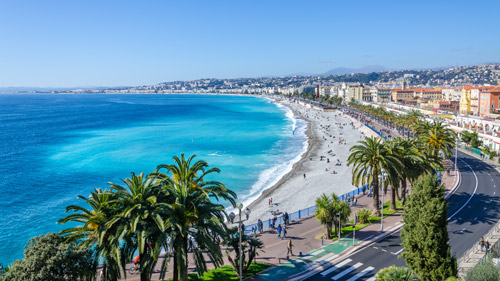 To move in and around Nice there are others type of transportation than city taxi. Biomotion offers private taxi drivers with hybrid & electric cars. Be green, choose Biomotion!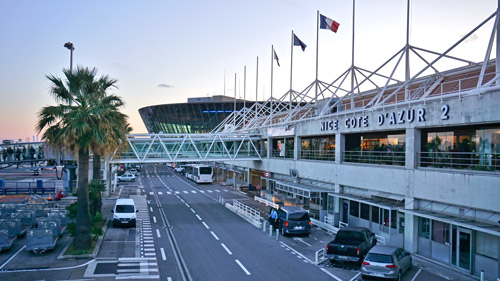 Looking for a transportation to go from Nice to Valberg ski resort? Biomotion offers its services as an eco-friendly private driver company to drive you safely!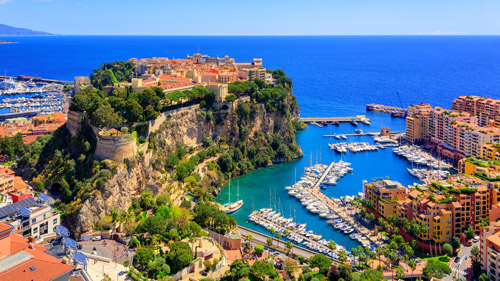 Need to book a taxi transportation from Nice to Monaco? Contact us! Biomotion combines luxury and sustainable drive thanks to its hybrid and electric cars.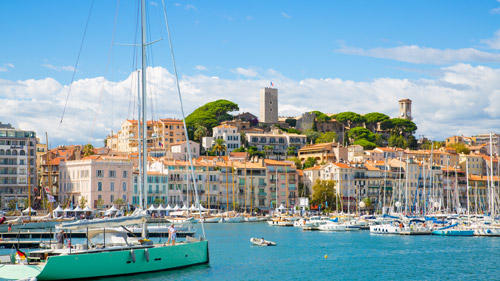 Biomotion provides car ride in and around Cannes as an ecological alternative to regular city taxi. Enjoy the calm and luxury of our hybrid & electric cars.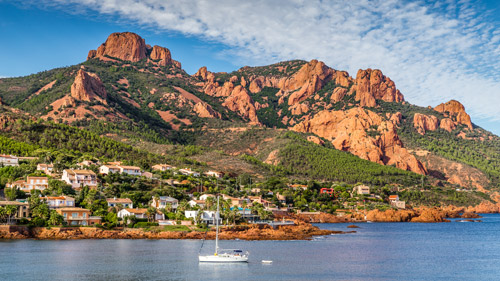 Looking for a taxi in Fréjus or to move to Fréjus Saint-Raphaël? Why wouldn't you book an eco-friendly private shuttle taxi service? Biomotion will impress you!