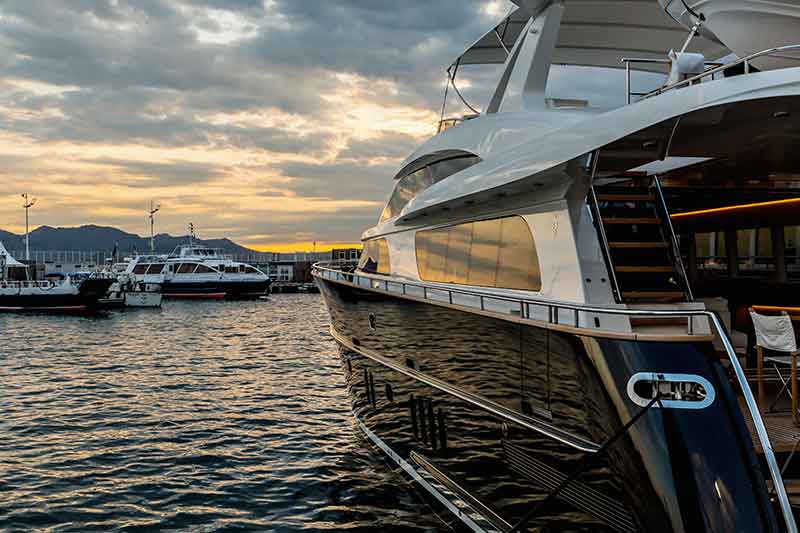 TRANSFERS DURING THE CANNES YACHTING FESTIVAL

This year, the Cannes Yachting Festival returns for a 2023 edition, from September 12 to September 17. The opportunity to discover a preview of the last Cree yachts.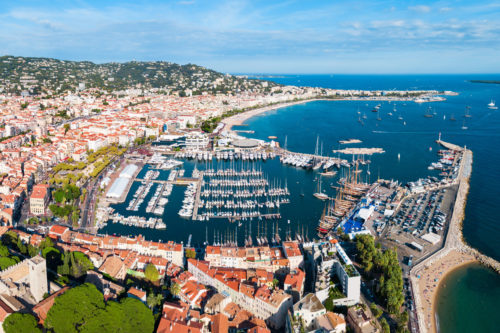 The Cannes Yachting Festival is a major nautical fair held every year in Cannes in the Provence-Alpes-Côte d'Azur region. This year, it will take place from September 12 to 17, and you can find it at the Old Port and Port Canto in Cannes.
The show, considered the world's first nautical show, brings together 650 boats ranging from 5 to 50 metres, and is open to the general public. Do you want to go to this international festival and are looking for a taxi with private driver? Biomotion offers its transport services.
The services offered by Biomotion for travelling to Cannes
The Cannes Yachting Festival is an event that spans several days in September and takes place in the Old Port as well as in the Port Pierre Canto in Cannes. To facilitate their travel throughout this prestigious trade fair, many people opt for the services of a private driver. At Biomotion, we put at your disposal a team of professional drivers and experimented oneswho have an in-depth knowledge of the region. Most of them are bilingual, which makes communication easier, and they are also familiar with the best addresses in Cannes, whether for hotels, restaurants, bars, and much more.
Our drivers will be happy to advise you and help you find the places that best suit your desires and preferences. They can even act as a tourist guide, introducing you to the most beautiful tourist sites of the region, enriching your experience in Cannes. Thanks to our private chauffeur service in Cannes, you will be sure to arrive on time at the International Fair, because the punctuality is a key value at Biomotion. In addition to impeccable punctuality, our drivers will offer you safe, relaxing and enjoyable driving, allowing you to relax and fully enjoy your stay in Cannes, in complete serenity.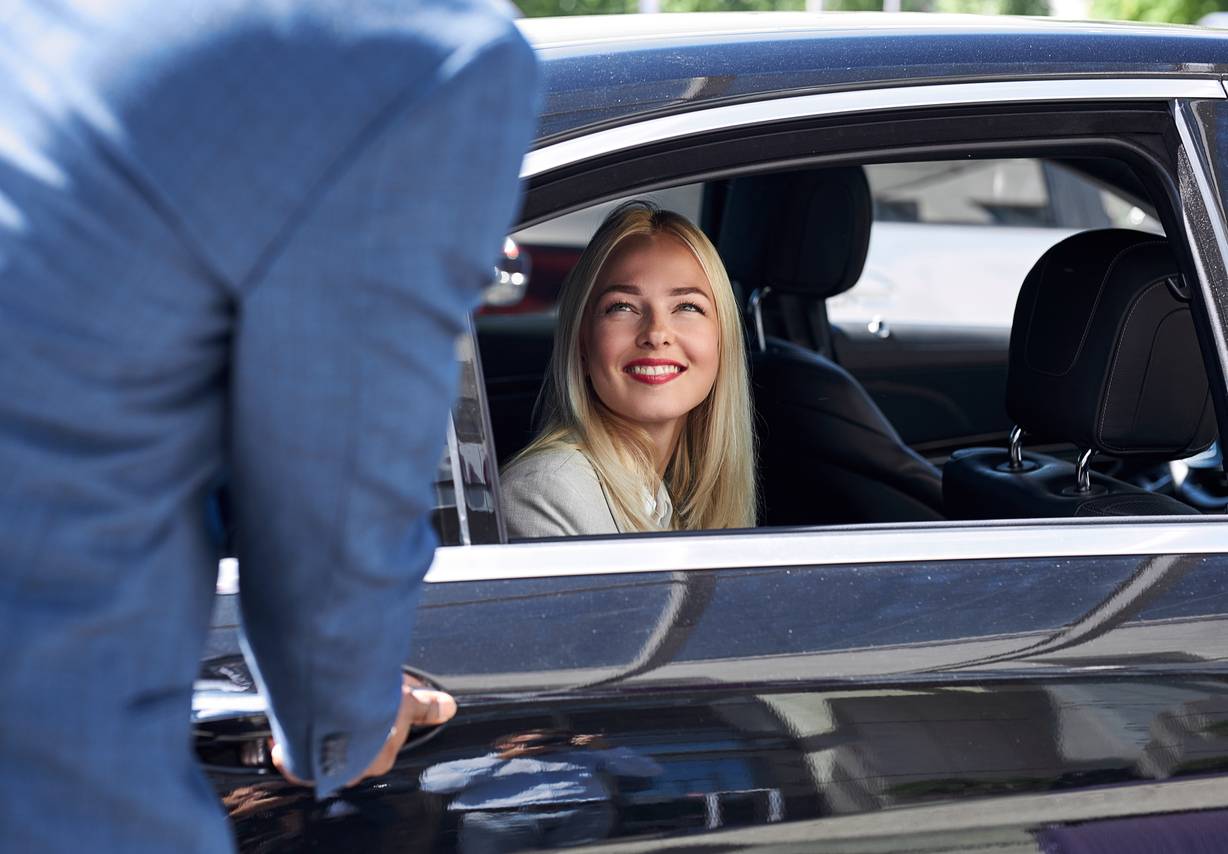 Elegant and comfortable vehicles for your private transfer
Biomotion puts at your disposal VTC (transport vehicles with driver) hybrids. They are all equipped with an air conditioning system and have comfortable seats. We have a large fleet of VTCs, and you can choose from them the one that suits your needs. If you are looking for a touch of luxury, we offer elegant limousines for exceptional transport. There are also 4 seater sedans for your personal travel, minivans from 6 to 8 seater, buses and minibuses, but also coaches. For larger groups, we also have buses and minibuses, as well as coaches for convenient group transfers.
That you come to the Cannes Yachting Festival Alone or in a group, our VTC services will allow you to move easily and in complete serenity. Our VTC driver for the Cannes Yachting Festival will be at your disposal to take you to the port where the fair is held, and return you to your hotel at any time convenient for you. You will be able to fully enjoy the event without worrying about travel, benefiting from the professionalism and courtesy of our experienced drivers.
At Biomotion, our priority is to offer you an unparalleled transport experience, combining comfort, convenience and punctuality so that you can fully enjoy your stay at the Cannes Yachting Festival.
What to do in Cannes after the Cannes Yachting Festival?
After the Cannes Yachting Festival, there is still a myriad of exciting activities to discover in this lively city on the Côte d'Azur. Cannes, renowned for its glamour and its prestige, offers timeless charm and a variety of unique experiences for all tastes. If you are an art lover, be sure to visit the famous Musée de la Castre perched on the hill of the Suquet, which offers a breathtaking panoramic view of the city and the Mediterranean. Shopping enthusiasts will be delighted by the famous Croisette, a promenade lined with luxury boutiques and emblematic palaces. Guests can also relax on the golden sandy beaches and enjoy the turquoise waters of the sea. For a cultural getaway, explore the charming district of Vieux Port with its picturesque streets and delicious seafood restaurants. If you're into thrills, try water sports such as jet-skiing or sailing. Gastronomy enthusiasts will be delighted by the many Michelin starred restaurants that will delight your taste buds with exquisite cuisine. Finally, don't forget to immerse yourself in the convivial atmosphere of the Provençal markets, where you can find fresh and local produce. In Cannes, the possibilities are endless, and whether you are looking for relaxation, culture, shopping or adventure, the city promises you an unforgettable stay full of discovery and wonder.
Biomotion, for a tailor-made service
At Biomotion, we provide a service of tailor-made private transfers. When you decide to book your private taxi with driver, we provide you with a range of customizable options to give you the best possible transport experience. For example, you can opt for a transfer service from Cannes airport to your hotel. In this case, our driver will wait for you in front of the terminal before your arrival. We can also take you back to the airport at the end of your stay. Our VTC also takes care of your luggage, as their transport is included in the rental fee.
To book, just go to the platform. Then click on the "Book" button and give all the information about your flight, or the length of your stay. Our prices are very affordable, as they are 20% cheaper than those offered in the taxi sector in France. These prices are communicated to you upon booking, and do not change.
Ensure your business or private travel during the Cannes Yachting Festival by calling on the high-end Biomotion services..
Let us guarantee you professional or private trips in complete serenity during the Cannes Yachting Festival by calling on the high-end services of Biomotion. We put at your disposal a fleet of modern and comfortable VTCs, driven by experienced and courteous drivers, in order to offer you an unparalleled transport experience to fully enjoy your stay in Cannes.